11/04/21
Old man winter is coming!

Wow! November is upon us. As a matter of fact, its November 4th 2021 and as of yet, we have not had a frost at all. I think that is going to change as we have forecast temperatures of 30 and 28 degrees respectively tonight and tomorrow night. Be prepared for the reality of tomorrow morning if you have not already pulled your summer annuals and changed out with pansies or violas etc., they will be toast. Also, if you haven't already moved your interior and tender potted plants inside, now would be the time to do so.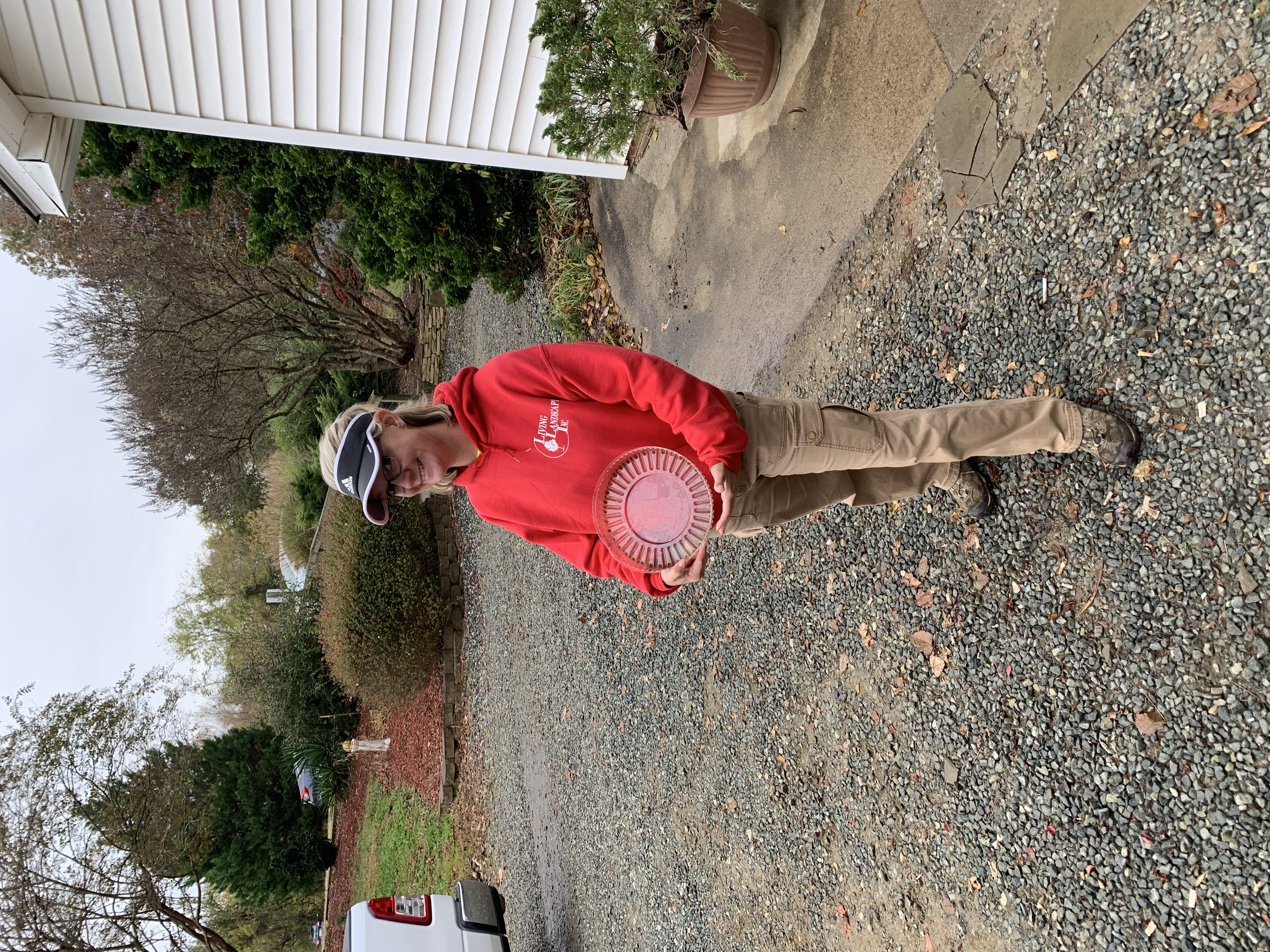 Remember before bringing them in…..
Hose off plant and container to remove dirt and potential hitch hikers (insects)
Be sure to dump any grimy water out of the saucer and give it a cleaning if possible.
Trim off any dead, damaged or unsightly leaves.
Inspect for insects again prior to bringing it in. If spraying is necessary, use an organic type broad spectrum insecticide such as Insecticidal Soap.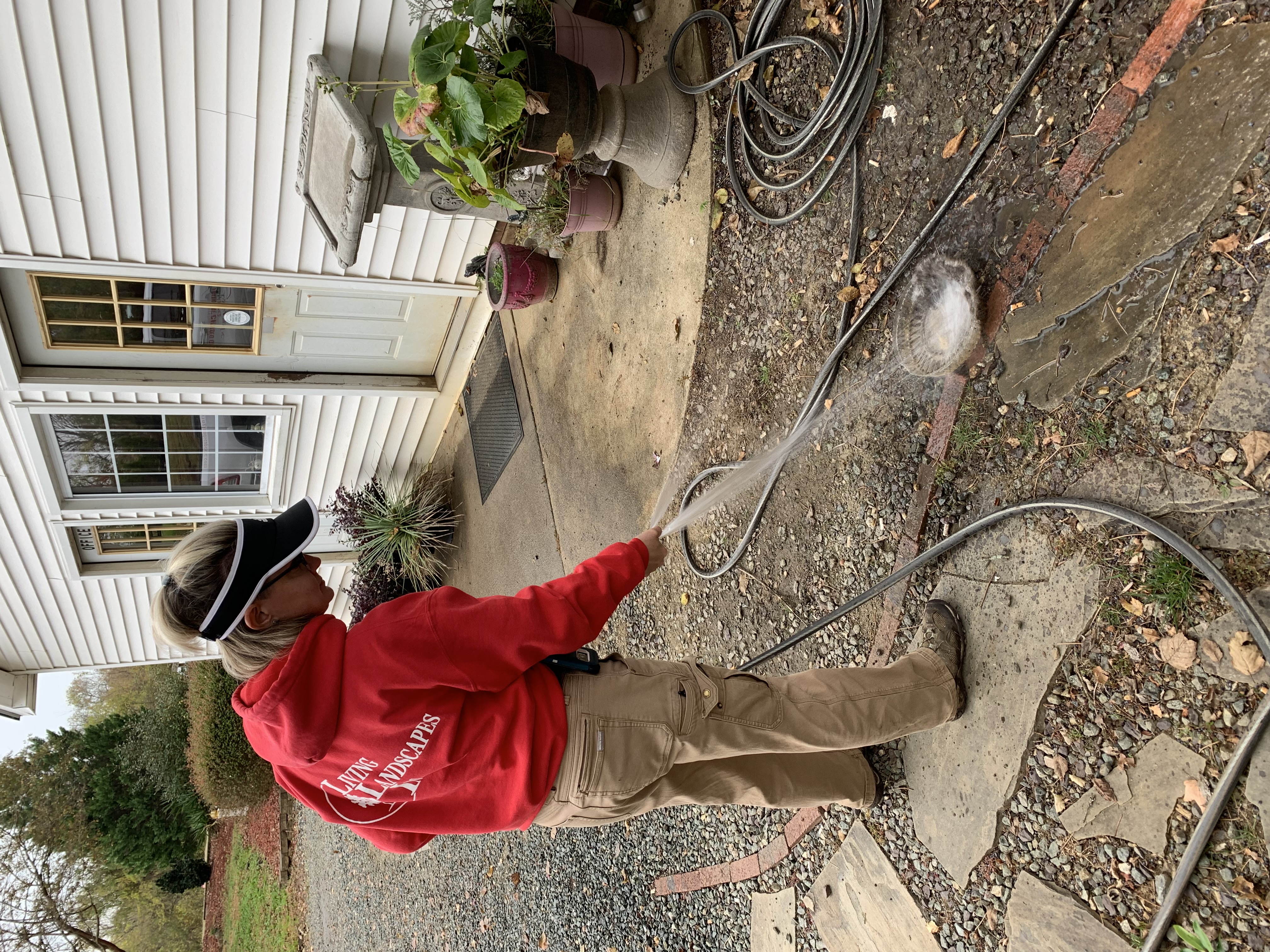 Generally speaking, place plant in a reasonably well-lit window location, but in an area where heat is not going to blow directly on them. Don't overwater. Their water requirements should be less when placed inside.
If your lawn was recently aerated, seeded and fertilized be sure to keep it blown off on a weekly basis if possible. When leaves get wet and packed down, they smother grass, especially new seedlings that are trying to come up. Keep in mind also, that if you just recently seeded, you should not spray anything on your lawn for broad leaf weeds until the new grass has been mowed at least two to three times. And that means when the actual new grass has gotten tall enough that it is actually being cut, not just that you are running a mower over the lawn. Your fescue lawn needs to be fertilized with 1 pound of nitrogen per 1,000 square feet in November. Here at Living Landscapes, we try to get this accomplished the week prior to and the week after Thanksgiving.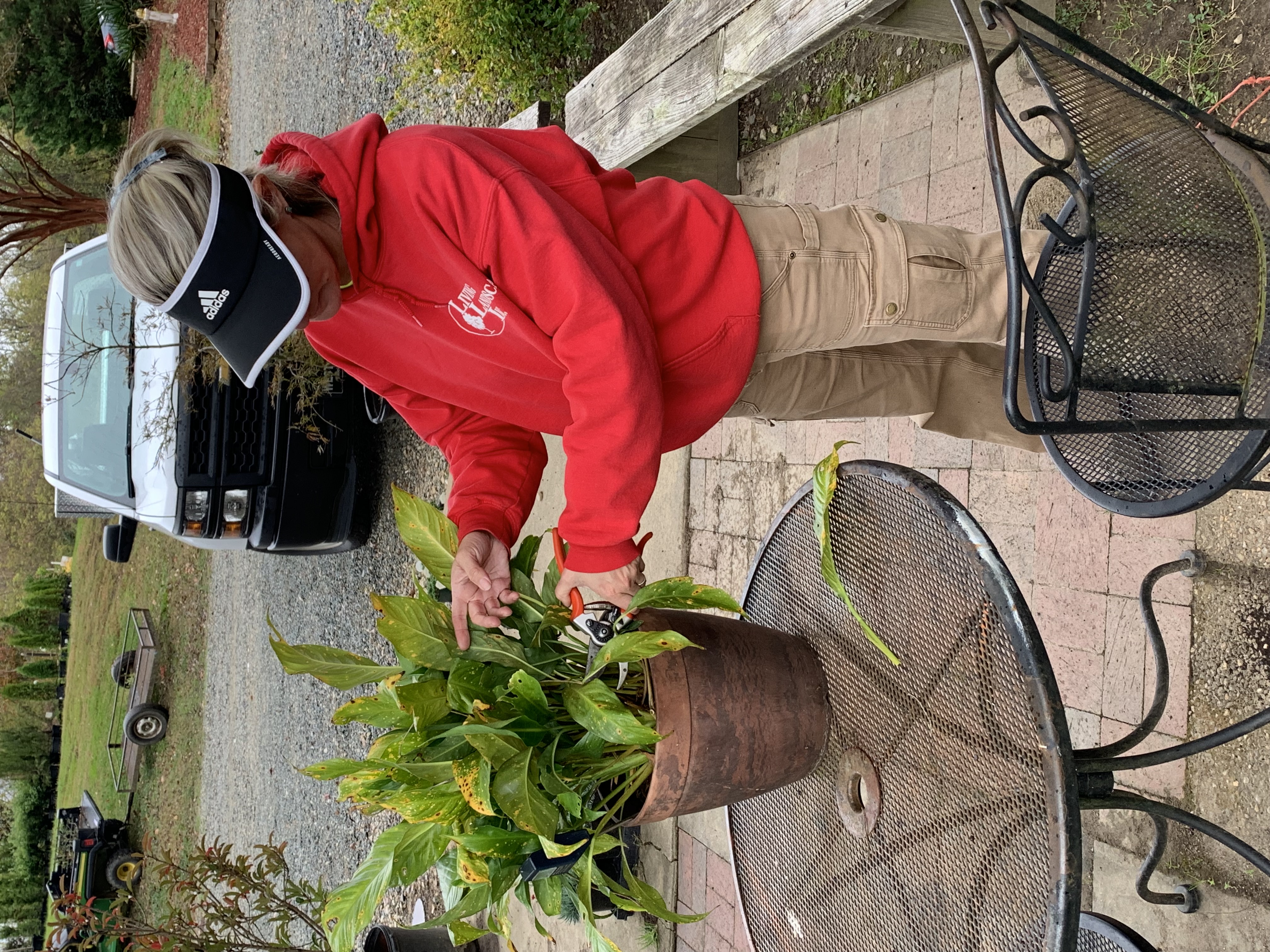 If you haven't had a soil sample to determine your soil ph in some time, I would suggest having that done. You CANNOT grow good grass with a soil ph. that is too acidic. If it's too acidic you must apply the recommended amount of lime to raise the ph. to an optimum level.
I will do free soil samples in the month of November until Nov. 24th. Call today to schedule yours.
Keep in mind, now is a perfect time to plant trees and shrubs. We have a great selection here at our nursery. If we don't have it here, we can generally have it for you shortly. Stop by and see Michelle and Kim and let them help you get your green thumb on.
Happy Thanksgiving and happy gardening!
Tim
Wrong plant, wrong location or both?
October 2021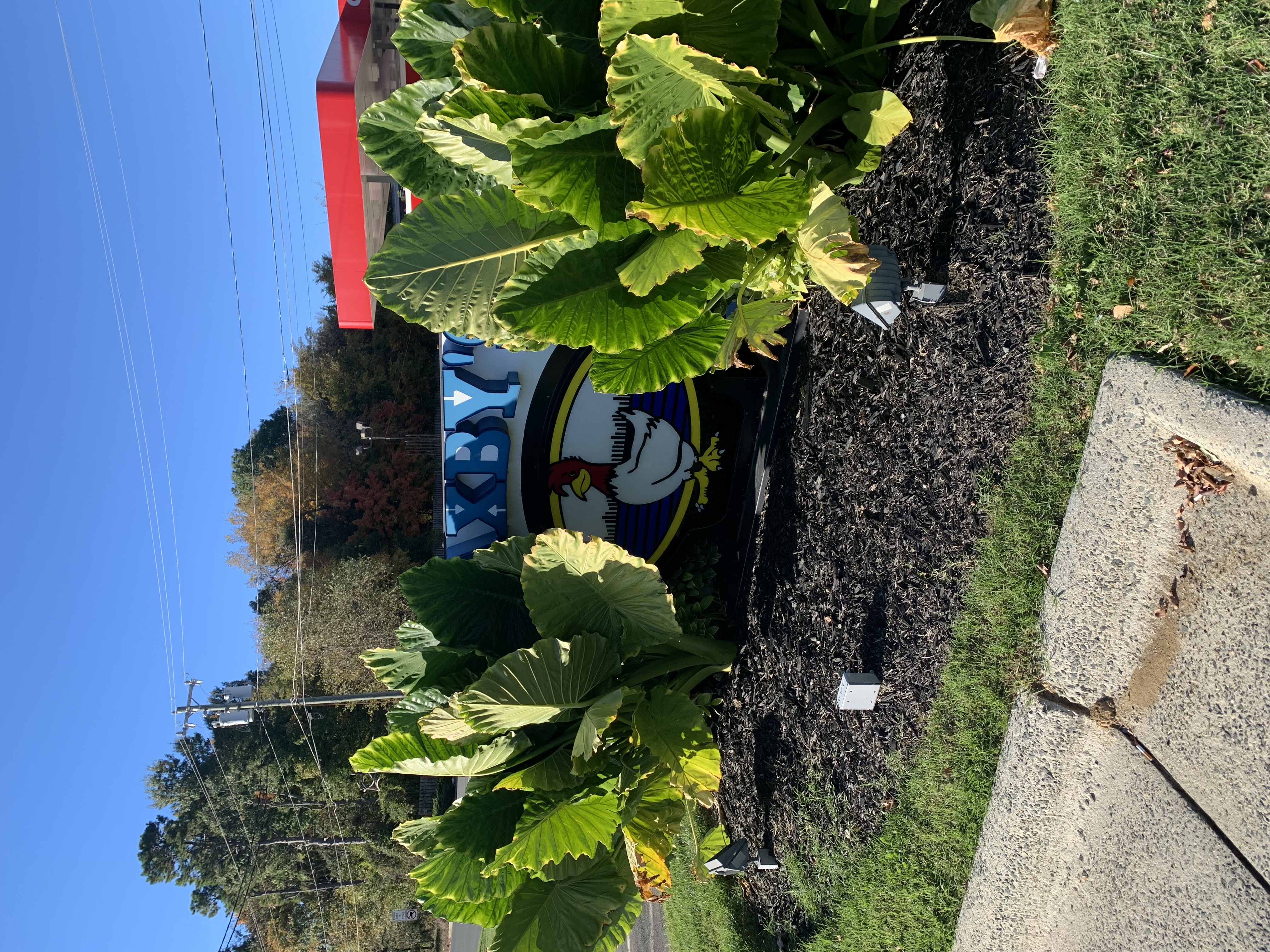 I have spent the vast majority of my twenty-seven-year horticultural career in landscape maintenance. That being the case, I'm always looking at things from a maintenance point of view.
While I still see the beauty in all plants, there are some that I would just as soon not be on a property that we maintain. Plants that are messy and shed everywhere, that two weeks after you prune them have 18" shoots on them, that have thorns or spiny leaves and also plants that are very susceptible to insect and disease problems.
Whenever I go out and bid on a new maintenance property, what I see is what I get. However, a lot of potential problems can be avoided during the design process of a new landscape. Working with a great install and design company is paramount to getting a healthy, vibrant, aesthetically pleasing, simple to maintain landscape.
Here are some of the recurring themes that I see causing home and business owners pain and possibly costing them more in maintenance cost and renovations.
I see plants that look good when first planted but are going to eventually grow much too large for the area where planted. These plants will eventually cover or block windows, porch railings and signs at businesses. Plants that will soon grow out onto sidewalks, parking lots and streets. This can cause pedestrian traffic problems as well as line of sight issues for people in vehicles.When choosing plants, look at the mature height and width. If it doesn't fit comfortably at maturity where you want it, don't force it, choose a different plant for that location. If not, it will generally require more pruning to keep it in bounds and the potential cost of eventually removing it all together and planting something different.
2. I see home owners choose plants that are open, loose, free flowing and rapid growing but in actuality they prefer things to be kept pruned tight and very formal looking. Therefore, causing a conflict between what they prefer, to what they actually have. This also causes more pruning needs and creates additional cost with your maintenance. Talk to your designer during that process and make sure that your preferences are understood and that you understand what it is that they are planting for you. Is it the shape, size, growth rate and texture that's right for you?
3. Be aware of plants with known susceptibility to insect and disease. While some of these are very pretty, they may require frequent applications of insecticides, miticides or fungicides to keep them healthy. Again, more cost associated with the maintenance of these. Plants that are highly likely to develop root rot after a few years will require replacement at some point. Pick your plants wisely.
Lastly, our landscapes and outdoor living areas are a sanctuary to most. We all enjoy our lawns, patios, firepits, grills, pools and whatever else we may be fortunate enough to have. Plan ahead if possible, so that your area is beautifully planted with the type and size of plants you prefer, that are easily maintainable and create an outdoor living environment that makes you happy and proud!
Pick the right plant for the right location! If you would like more information on how to get you there, let me know.
Owner Tim Walker is a graduate of Alamance Community college with a degree in horticulture and lifelong resident of Burlington NC. He is co- owner at Living Landscapes Inc. and the Landscape Maintenance Division Manager.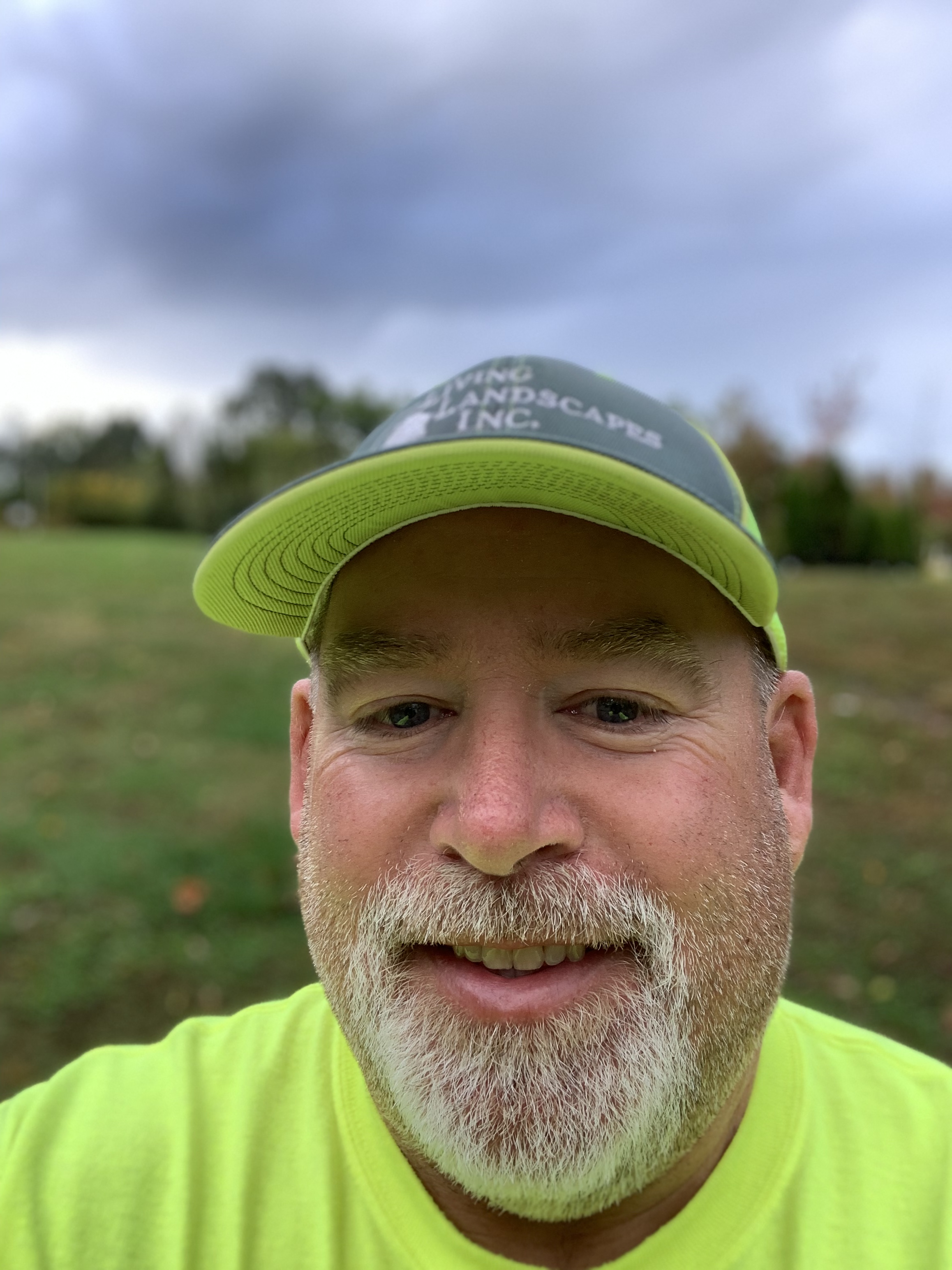 He can be reached via email at tim@livinglandscapes.net