9 years in a row award winners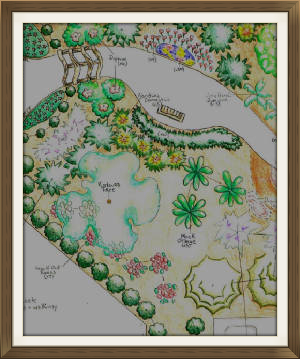 We welcome small and large projects with the same enthusiasm and attention to detail. The design portion of your project is very important, and will definitely decide how your project will look for years to come. That's why relying on Living Landscapes with the local knowledge and reputation for being "the" company to go to for your project is a smart decision. We can customize any given area to suit you and your lands needs.
Patios and Hardscapes
Transforming your backyard into your own private oasis is something we love to do at Living Landscapes.
There is nothing that makes us happier than hearing a customer say "its perfect"!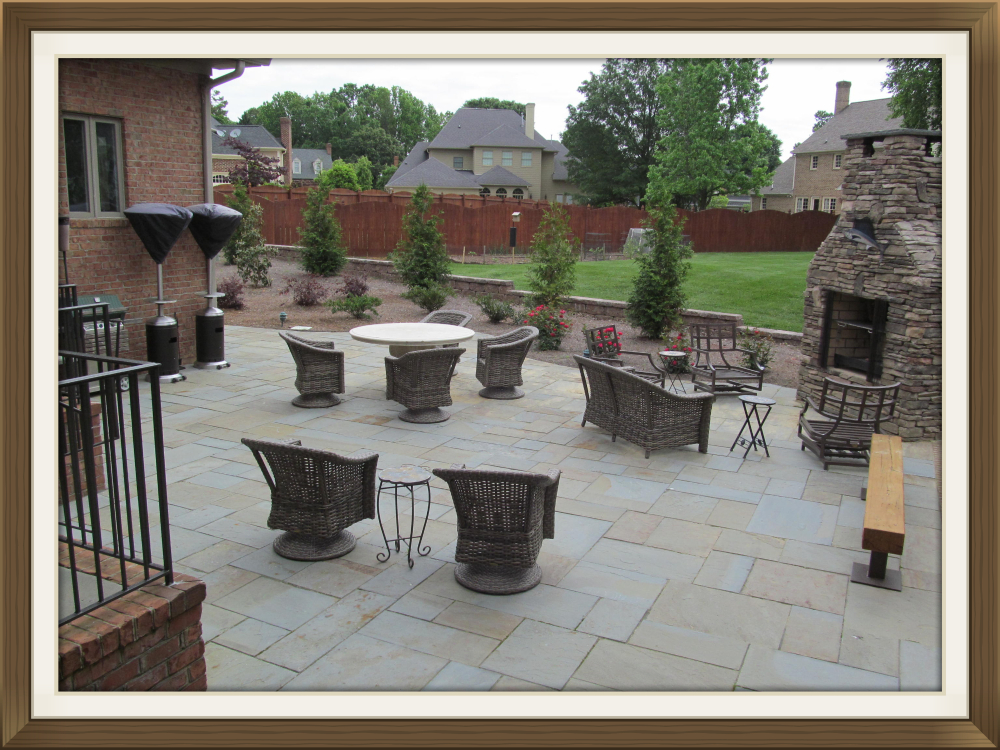 Our patios and hardscape installations range from refreshing an existing design to completely re-doing a yard or new design. The possibilities are endless. From small to large spaces, to residential or company areas, we have just the right design and plan to suit your needs and budget. Our specialties include, retaining walls, patios, stone and pavers, bermed landscape beds and segmented block walls. Our satisfied customers are more than happy to share their stories and experiences with Living Landscapes while locals have voted us "best of" several years in a row. What is your patio or hardscape idea? Call us to make it a reality today.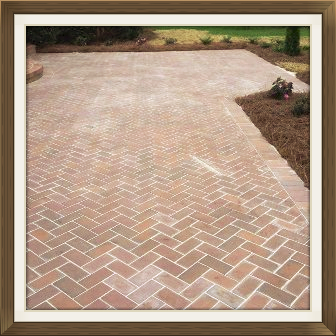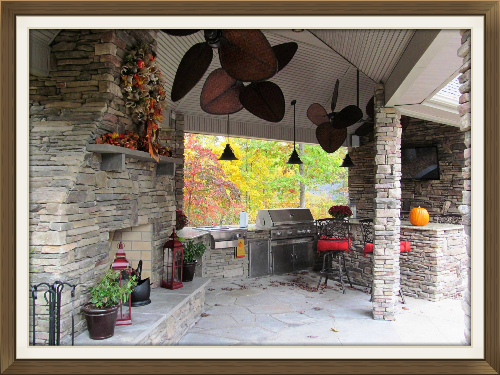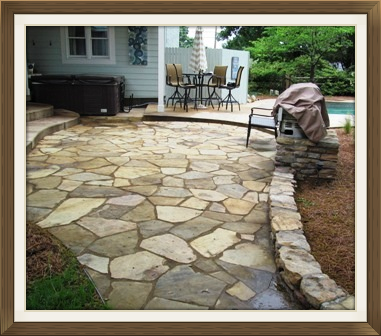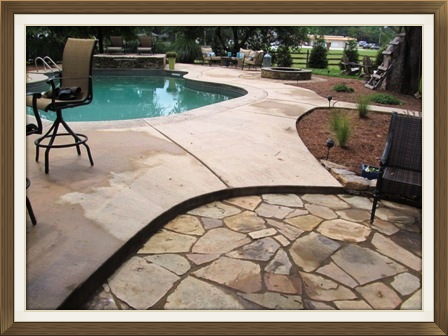 Landscape Installation
Of course Living Landscapes is a full service landscape installation company with the materials and ideas to make your property look wonderful. Freshening up your site or starting from scratch, we have everything you need and expert installation. Trees Shrubs Sod Mulch Pine needles Rocks and more.
Outdoor Lighting Systems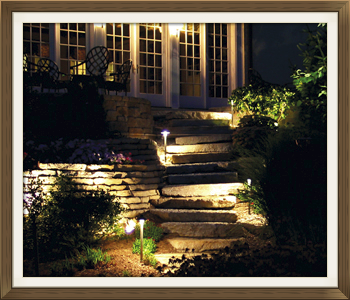 Enhance your home with customized lighting features. from Living Landscapes Security: Lighting can eliminate dark areas in your landscape. Safety: Outdoor lighting ensures resident and visitors can safely navigate around your property at night. Our low-voltage lighting gives you cost effective and beautiful accents tailored to your needs. Usability: Illuminating these areas of your property allow enjoyment into the evenings on your decks, sitting areas, and recreational spaces. You will be able to enjoy and entertain on your patios, pool parties and get-together's long into the evening hours! Beauty: Low voltage lighting highlight the architectural elements of your home, and accentuates the features of your landscape. We design simple to dramatic lighting displays lighting your desired focal points. Economy: Low-voltage lighting consumes about 1/3 the electricity compared to high-voltage systems and is far less expensive to install. ____________________________________________________________________________________
P.D. Ross Owner/ Landscape Division Manager / Landscape Designer
P.D. was born and raised right here in Alamance County, and is happily married and has twin daughters. P.D. has over 20 years experience in Horticulture. He earned his degree in Horticulture from Alamance Community College and continues to redefine his education and expertise in the horticulture field by earning several certifications and licenses that include: Certified Plant Professional, Registered Landscape Contractor, Pesticide License, ICPI ,and he is SRW Certified.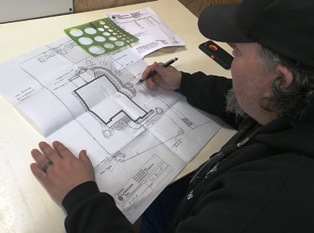 What our customers say...
"Living Landscapes revamped my tired landscaping. I am very pleased with their quality of work and reasonable price. PD and Michelle were great to work with. They came to my house and were interested in my preferences, level of maintenance I was willing to put in, and they customized a design that I was very pleased with. Once I approved the design, we were able to quickly schedule a project start date.The crew was professional and I appreciated how they cleaned up the yard at the end of each day on the project. I would recommend them without reservations. Y. Boylston.
"Great Company!! I hired Living Landscapes Inc. to build a paver patio. They were very professional from start to finish. Provided my wife and I with a design and we agreed to move forward with our patio. We could not be happier! Awesome experience from design to completion. Thank You Living Landscapes!!" M. Webster.